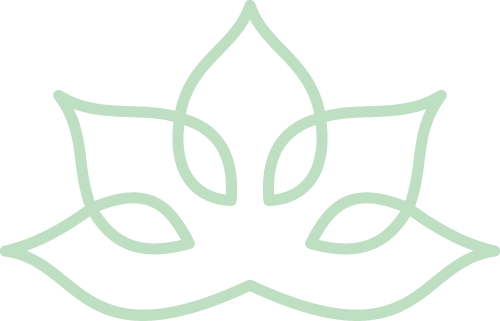 Discover Healthier, More Youthful Skin
Aging, sun damage and stress can make your skin lose its texture and vibrancy. At OM Med Spa, we believe that building a relationship with our patient allows us to develop an ideal individualized treatment plan. We will get to know you and your personal skin care concerns and become your partner for healthier, more youthful skin.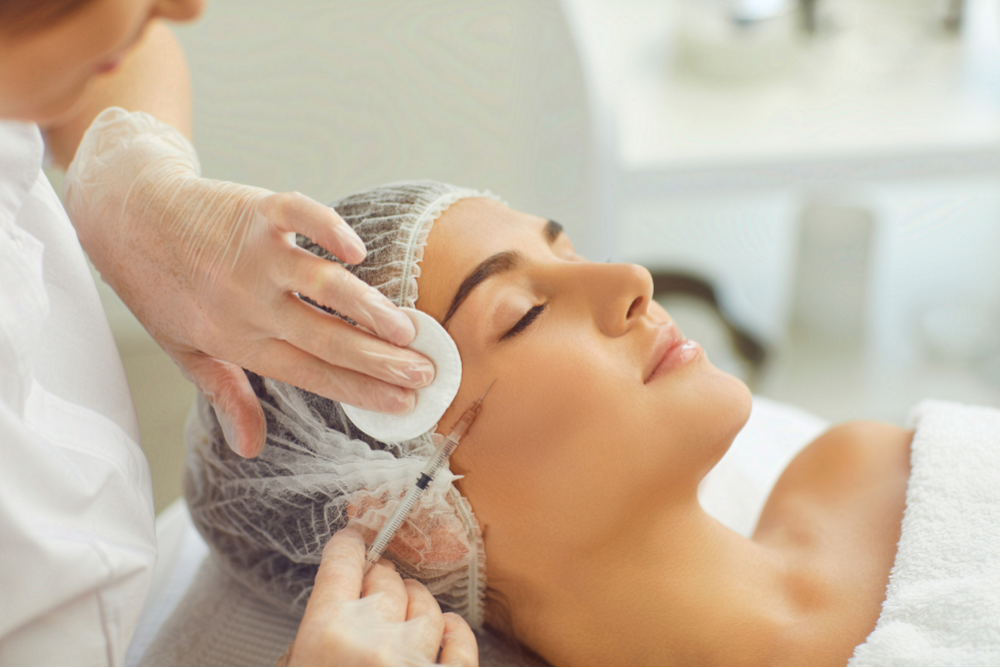 Fine lines and wrinkles are caused by repeated facial muscle contractions. Stress, sun exposure, hormones and genetics contribute to cellular damage, collagen breakdown, and loss of elasticity which lead to premature aging. 
Possible treatments: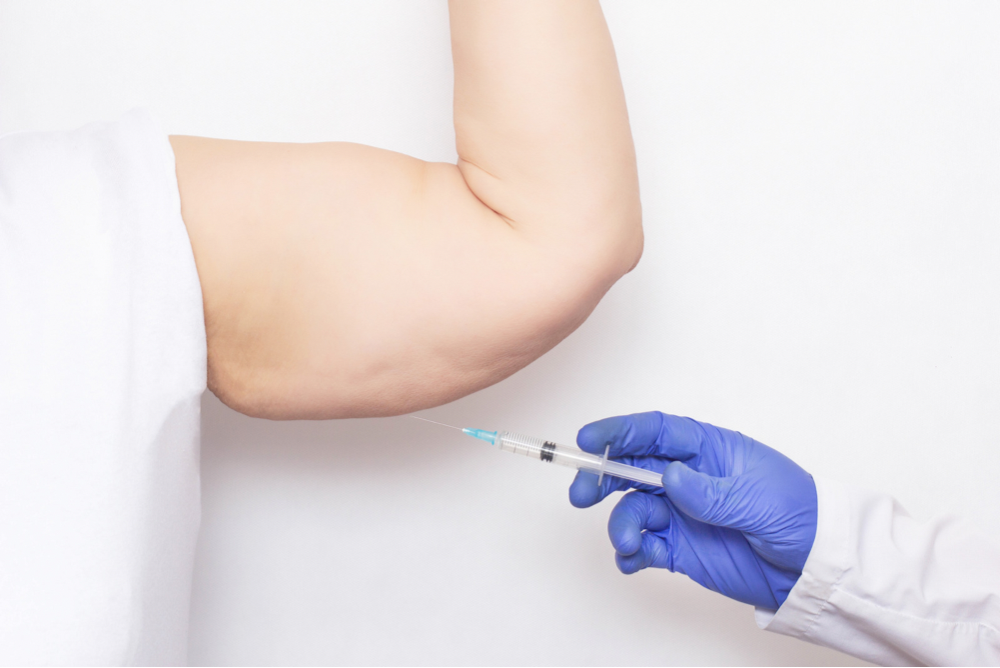 STUBBORN AREAS OF FAT & CELLULITE
With aging and hormone changes, our bodies change shape and stubborn fat can be difficult to address with diet and exercise alone. Permanently remove fat, treat cellulite, and tighten skin with our body contouring options. 
Possible treatments: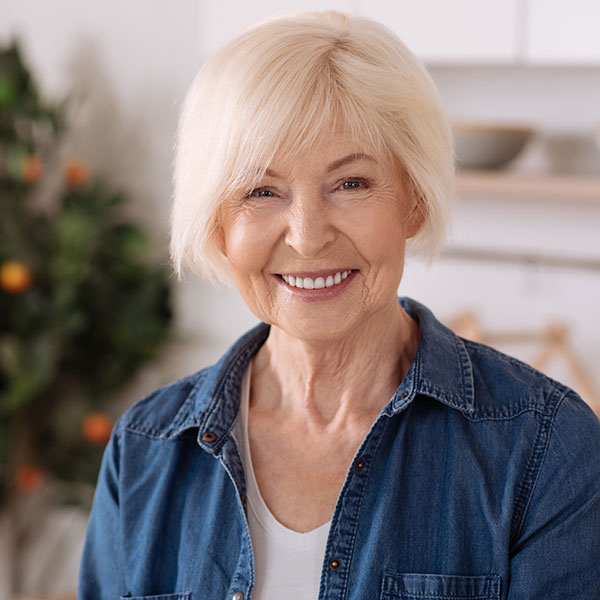 Deep wrinkles and sagging skin are caused by thinning of the skin and volume loss in fat pads and bone. This volume loss leads to deeper wrinkles from the nose to the mouth, below the corners of the mouth, and loose or sagging skin on cheeks, jawline and neck.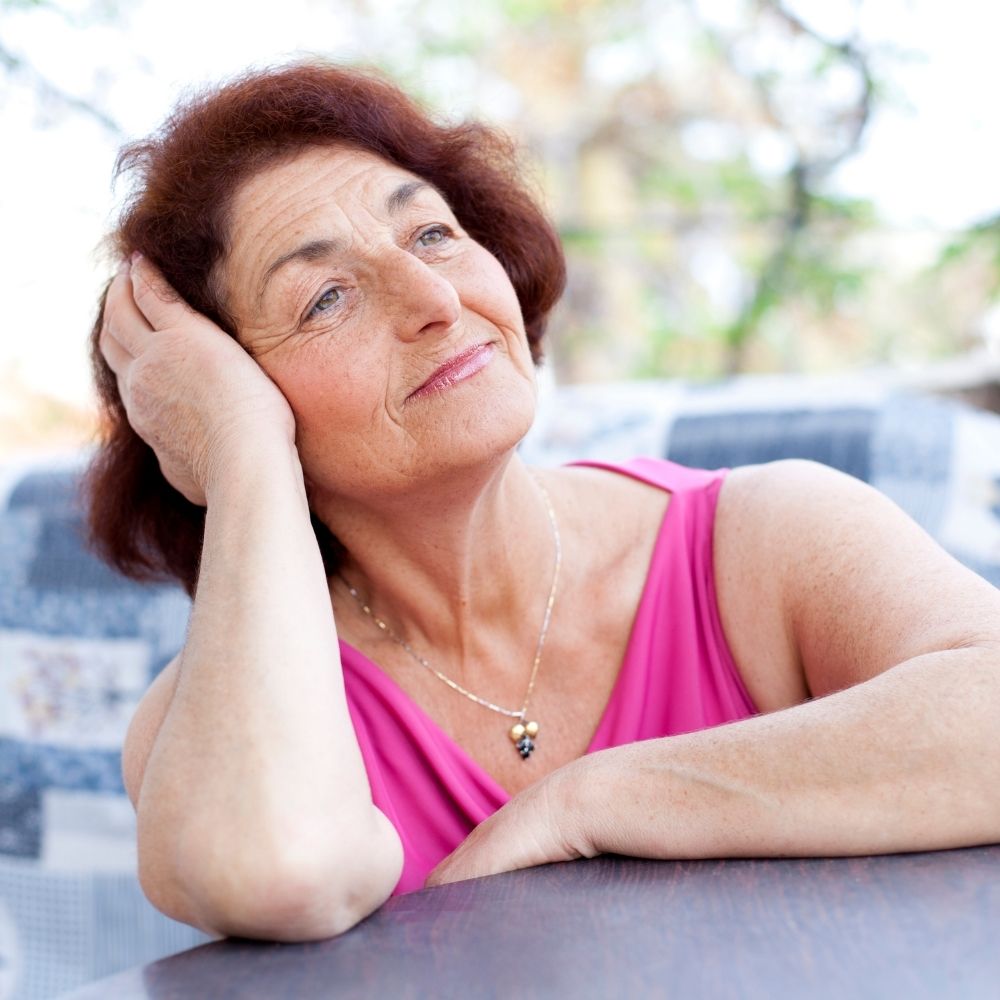 As facial fat and bone thins with age, we lose overall volume in our face and lips. This volume loss leads to deeper wrinkles from the nose to the mouth, below the corners of the mouth and loose skin on the cheeks and jaw line. The correct treatment by a skilled practitioner can rejuvenate the entire face, correct volume loss, and erase deep wrinkles and sagging skin, all while maintaining a natural appearance.
Possible treatments: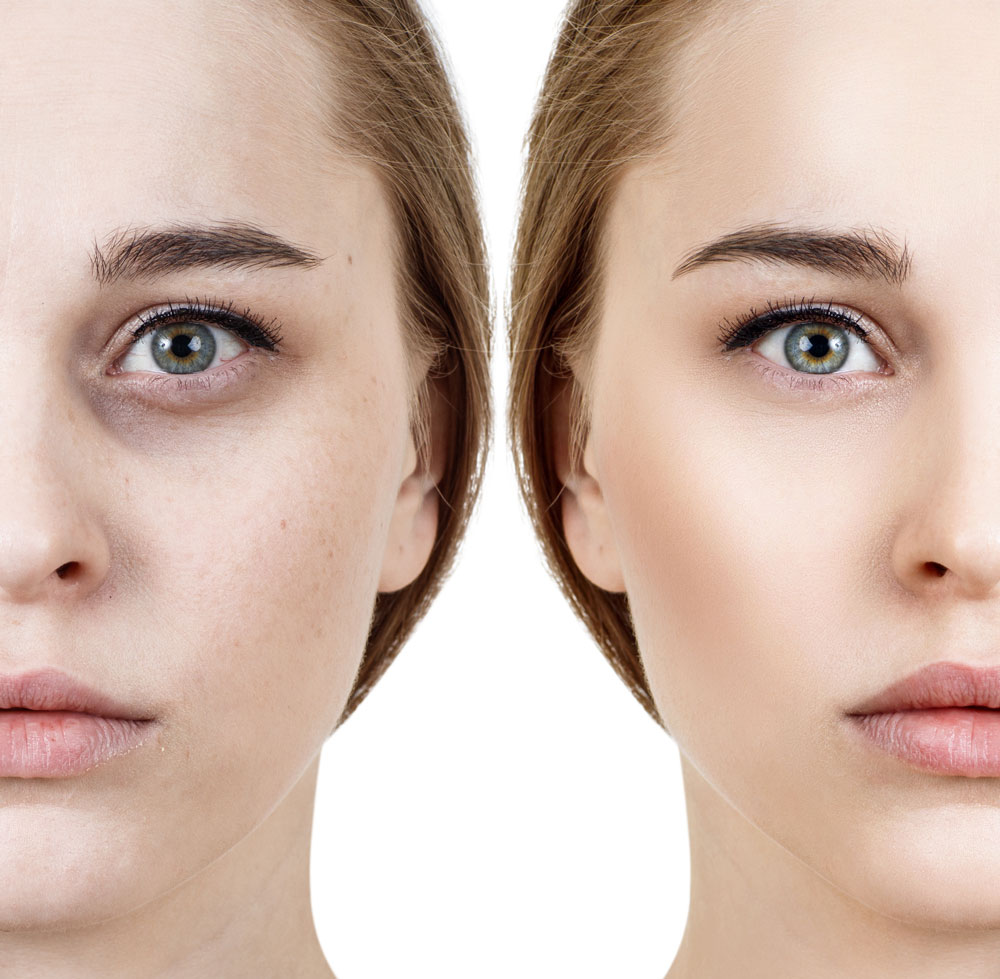 UNDER EYE BAGS & DARK CIRCLES
Under eye bags and dark circles are caused by volume loss in the fat pads under the eyes. This is more noticeable than other areas of the face because the skin around the eyes is so delicate and vessels are more prominent. When treated properly, dark circles and bags can be erased.
Possible treatments: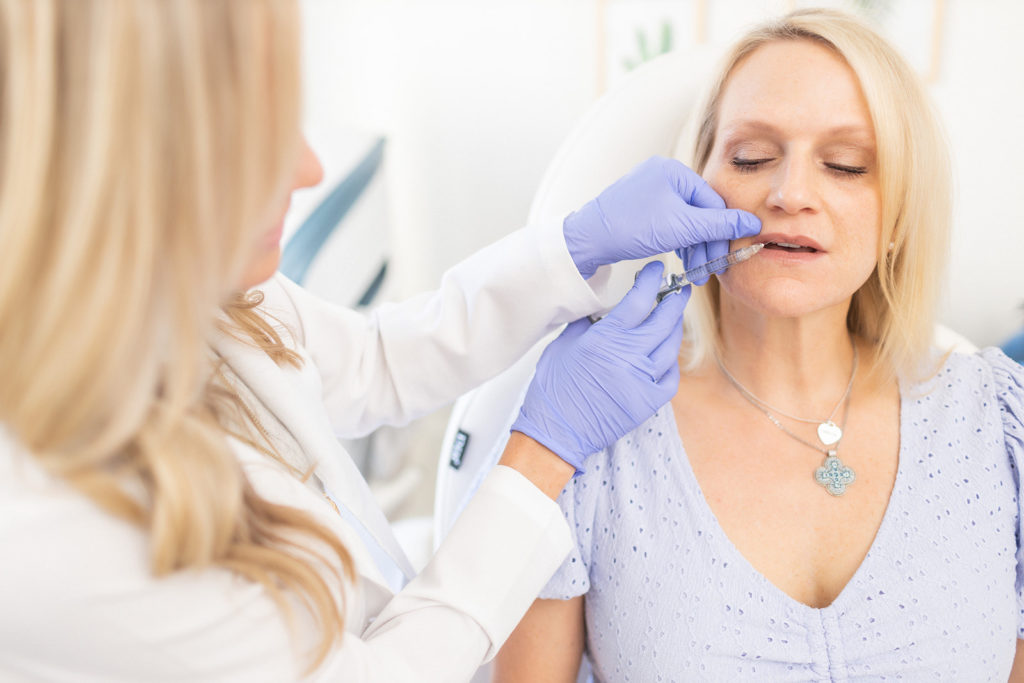 THIN, SMALL OR WRINKLED LIPS
Have your lips always been smaller than you'd like, or have they become thinner and wrinkled with age? We use a variety of dermal fillers to build lip volume and smooth wrinkles. We specialize in subtle lip enhancement that looks completely natural, so no one will know but you! And of course, we also love to create a perfect pout or lips that are full and flirty.
Possible treatments: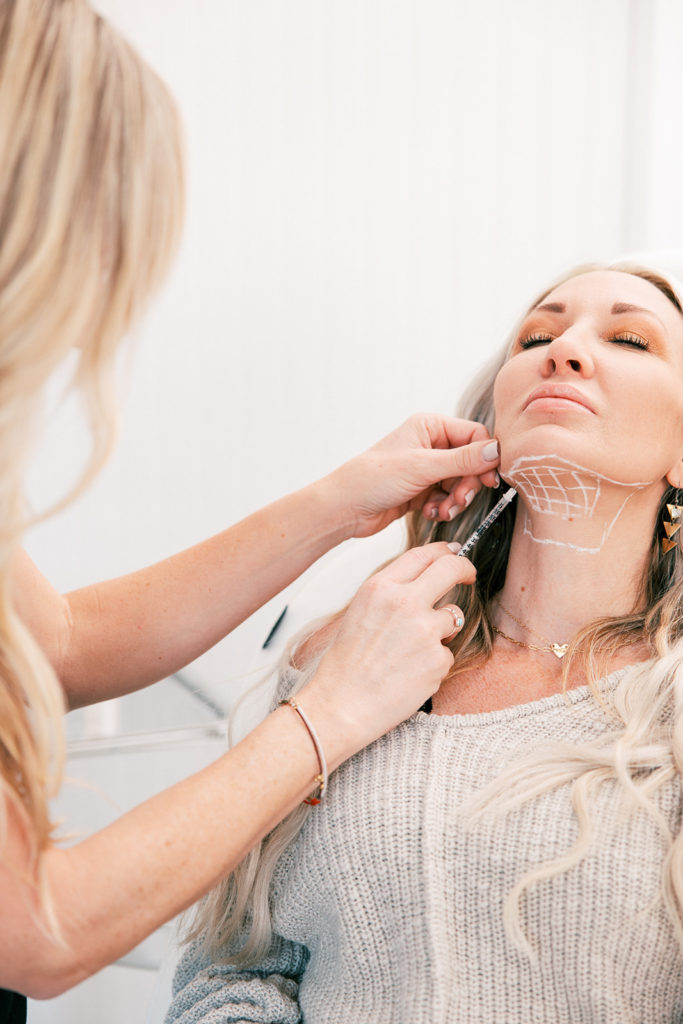 A double chin is caused by a pesky fat pad external to your neck muscles. Storage of fat in this area is genetic and can be difficult to reduce with weight loss. Kybella (deoxycholic acid) is a bile acid made in the liver that breaks down fats. It is injected into the fat pad below the neck and destroys fat cells permanently.
Possible treatments: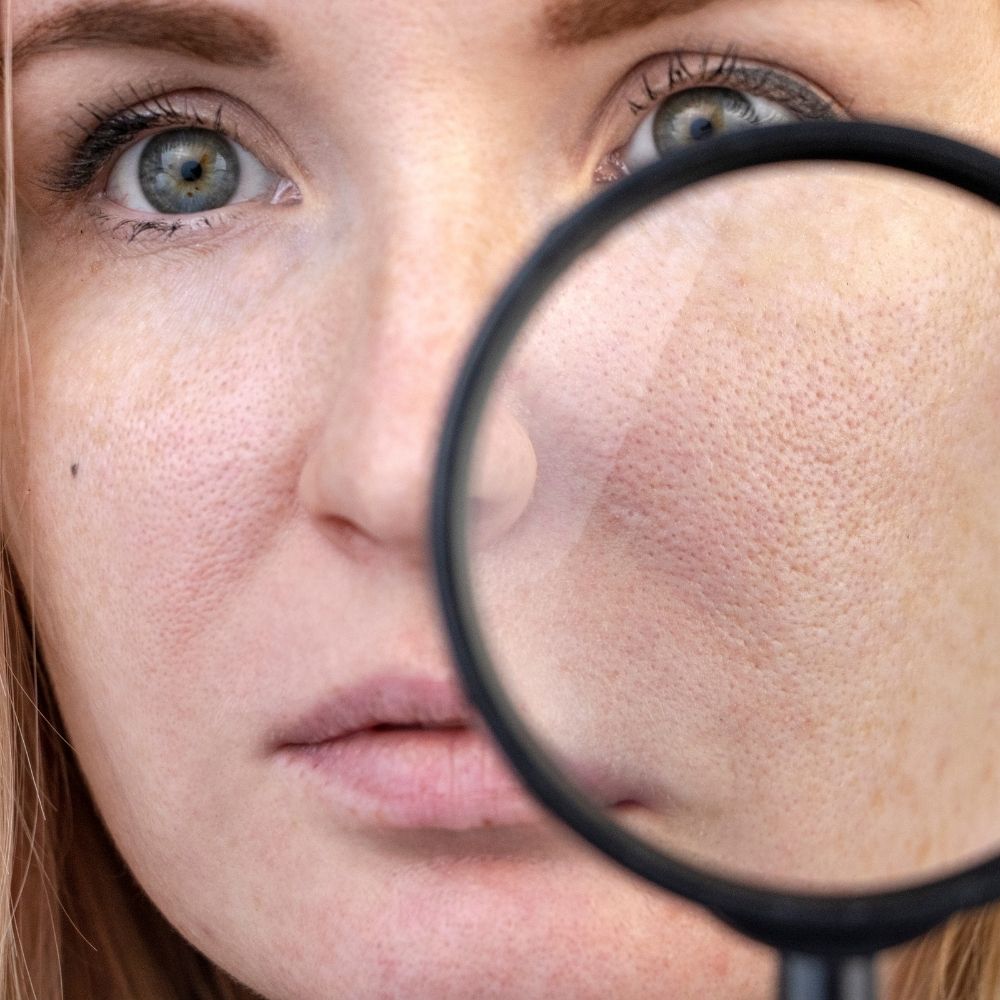 Collagen breaks down as we age leading to enlarged pores.
Possible treatments: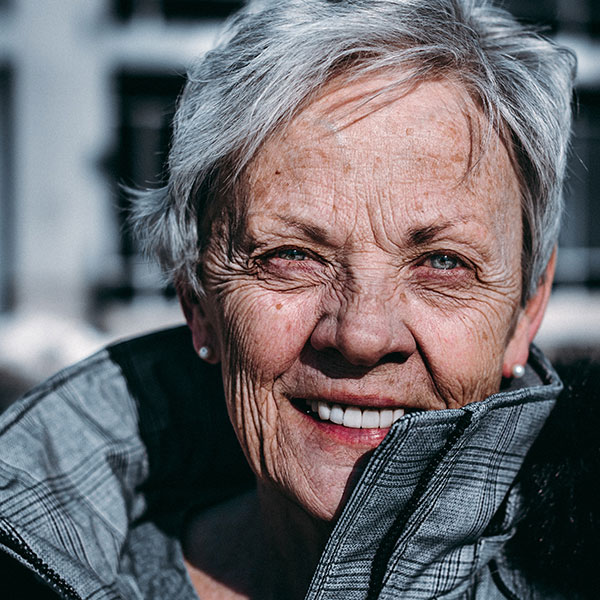 Genetics, sun damage, stress, hormones, and acne can lead to hyperpigmentation, visible blood vessels, and reddened or dark skin. It can make you look older or less healthy that you are. A careful analysis of the causes of your discoloration and a custom treatment plan will help you reverse damage and gain an even skin tone and bright complexion.
Possible treatments: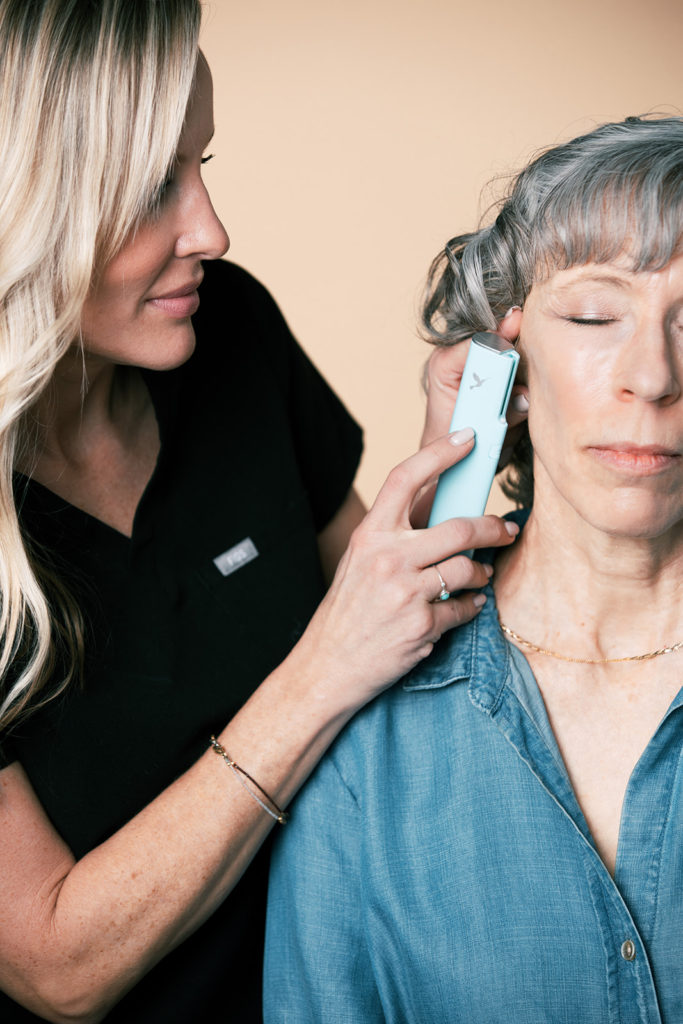 Acne breakouts can be as frustrating for adults as for teenagers. As we age, hormone levels fluctuate, causing breakouts, scarring, discoloration, and texture changes. Breakouts can then be exacerbated by stress and environmental pollutants. Our medical provider will conduct a thorough assessment of the individual causes of your acne and develop a treatment plan with natural products or prescription medications. Acne scars can be reduced or eliminated, even if you've had them for decades.
Possible treatments: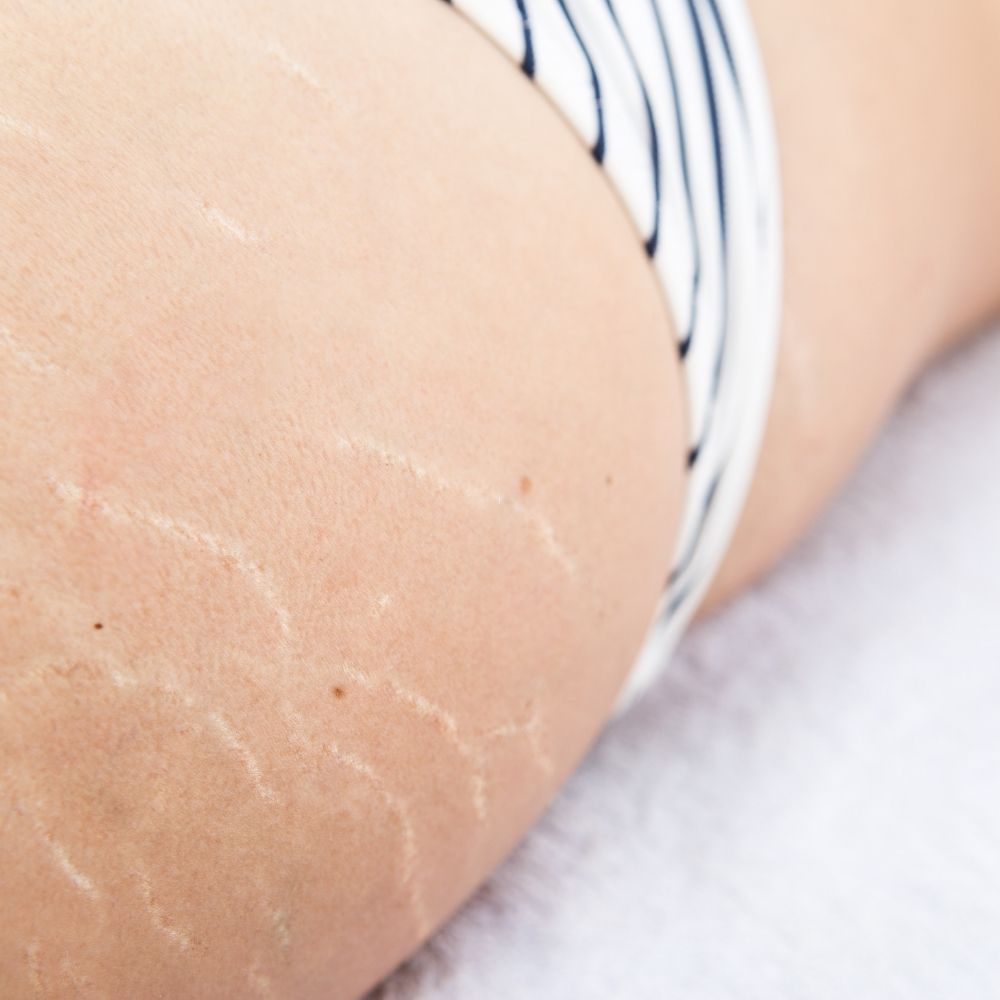 Stretch marks and surgical scars can be reduced or eliminated with Microneedling. Add Platelet Rich Fibrin for prolonged release of autologous growth factors to accelerate results.
Possible treatments:
Not sure which treatment is right for you?
Enjoy great savings & discounts on treatments and products with a monthly membership at OM Med Spa! 100% of your monthly membership payments goes toward future treatments.