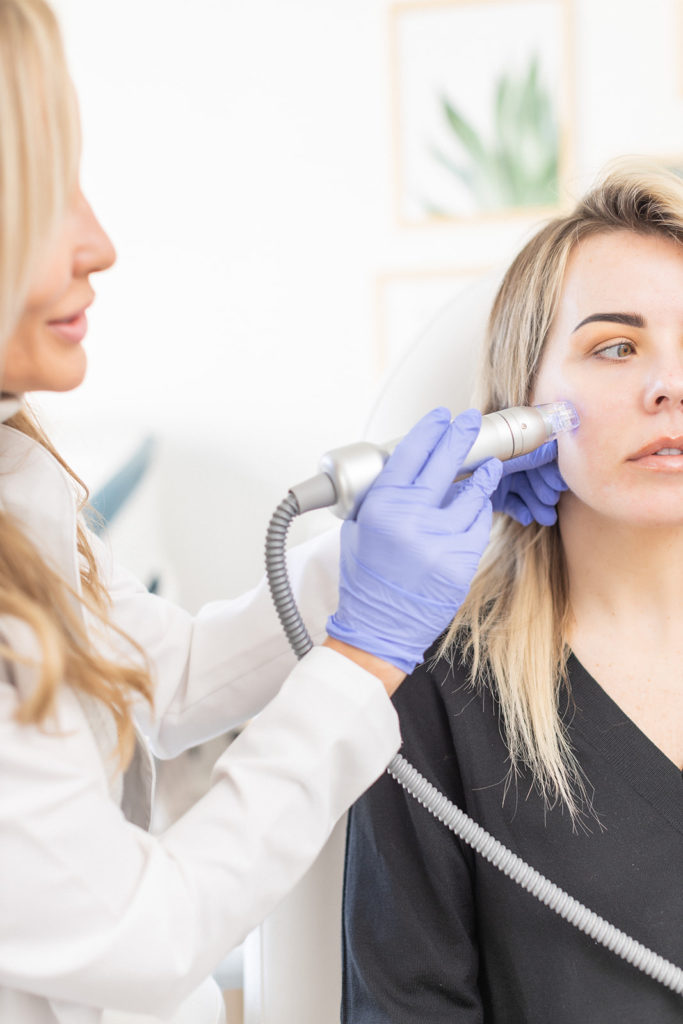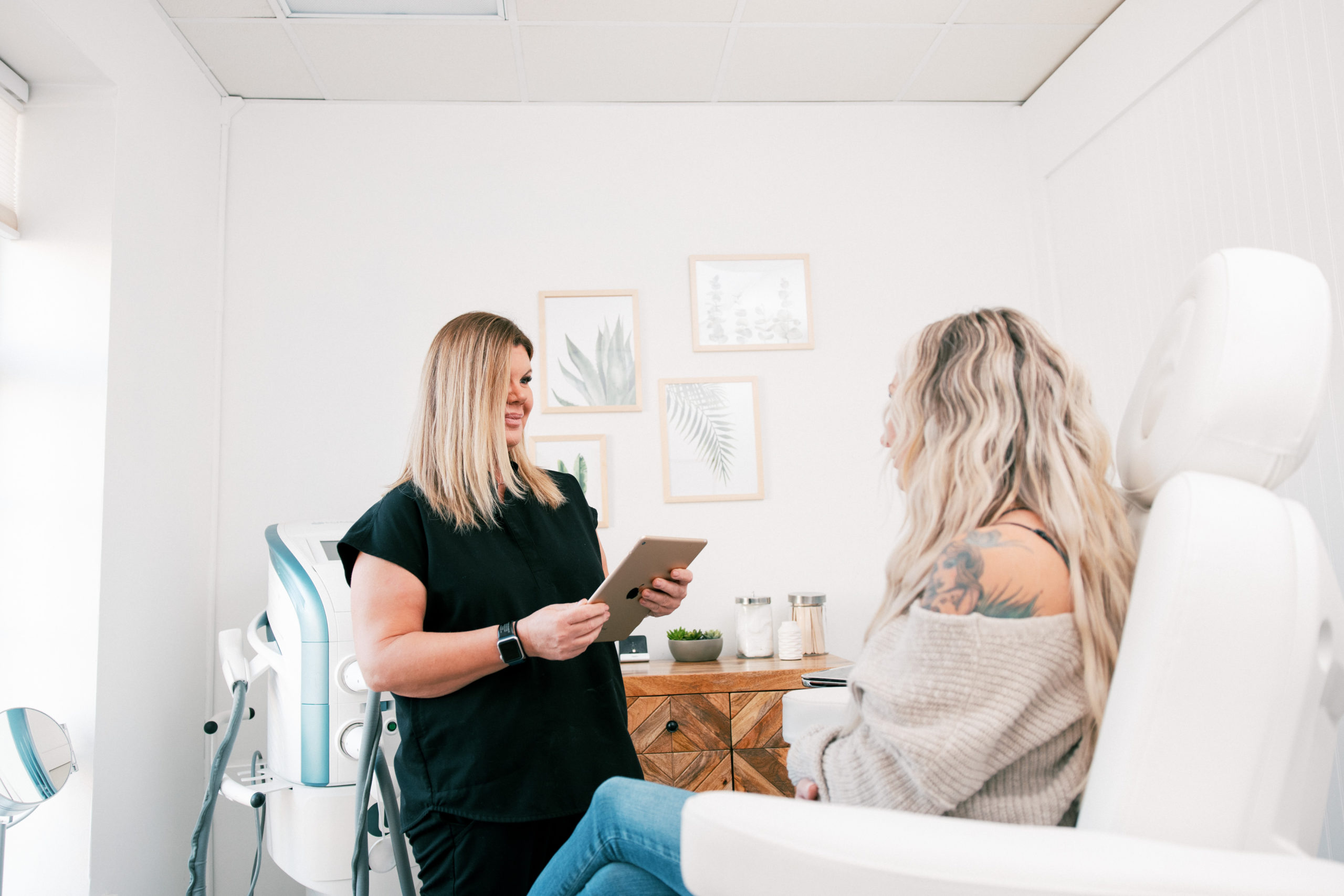 The Non-surgical Facelift
REVOLUTIONARY SHORT-PULSE RADIOFREQUENCY MICRONEEDLING IN BOISE, ID
Approved by the FDA as a safe and effective anti-aging therapy, Scarlet RF is a revolutionary short-pluse radiofrequency microneedling treatment that delivers RF energy beneath the superficial layer of skin through specialized microneedles.  The body responds to this by stimulating the production of collagen and elastin-the skin's main structural proteins-to repair and tighten the skin.  This leads to improved firmness, decreased sagging, less visible lines and wrinkles, and even more skin tone.
Scarlet RF can be used virtually anywhere on the body to improve skin texture and strength and is safe for all skin types.  There is less downtime and pain than with laser treatments and Scarlet RF can be used year round, even on tanned skin.
A scarlet scalp and face treatment tightens skin with the intent of treating forehead wrinkles, eyebrow drooping, crow's feet, cheekbone and mouth sagging, smile lines, and skin around the jaw-usually only treatable with surgical facelift.
WHAT CAN SCARLET DO FOR YOU?


Lifts, firms, tightens skin
Lifts brows and upper eyelids
Lifts and firms jowels, jaws and lower cheek
Reduces fine lines and wrinkles
Treats acne and surgical scars
Shrinks pores
Reduces neck laxity and neck lines
Treats lines and wrinkles on chest and decolette
Treats crepey loose skin on arms, hands, abdomen, buttocks, legs
KEY BENEFITS
 
FDA-cleared for skin tightening, scalp tightening, treatment of pores, scars and photoaging
Treats scalp, face, neck, chest, abdomen, arms, inner thighs and knees. Safe for lips and eye area.
US an internationally patented in over seventy countries
Safe for all skin types